Hold Curser Over Button For Contents
















[ Home ] [ Products ] [ Services ] [ Hours&Location ] [ Contact Us ] [ Search ] [ Links ]
Services
Personal help and attention is what makes us different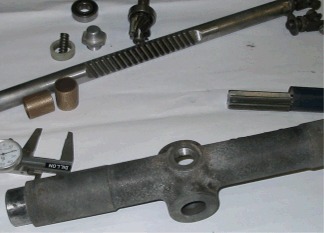 Many our customers first introduction to Averill Racing Stuff was from a service we performed. .
Over 30 years later, we've now serving the 2nd and 3rd generations of those early customers!
It might have been through product technical support, a little custom fabrication or merely help in engineering a braking system.
Chassis alignments on Single Seaters can be a taxing job without the proper equipment, so we offer set-ups for some, or maybe they needed someone to remove their motor for a rebuild (builder of choice).
Much of what we have done is based around our many years of single seater experience, this hasn't prevented those with different applications from seeking our help. It's one of many things that keeps racing so interesting for us and what makes Averill Racing Stuff out of the ordinary
With racing vehicles, there are some significant differences between the various manufactures and in most cases, model years of the vehicles. With those differences, we feel that much can be learned and sometimes applied, to the various aspects of different motorsports disciplines. Let our experience help you with yours.
Some of what we've done for others
Fabricating brake and clutch hoses from Earl's Performance Products

Fitting of grooved (staked) spherical bearing in suspension arms

Oil and fuel hoses with Earl's Performance Products

Replacement of stressed floor, side panels

AP, Girling, Ate, Brembo caliper service

Upright services/bearing replacement

Custom fabricated bracket/mount

Steering rack repairs/rebush

Hewland gearbox services

Casting repairs/welding

Fuel Cell enclosures

Tube chassis repairs

Chassis alignments

Gas Brazing, TIG
More information about

Hewland Gearbox

Custom Control Cables

Wings-Fabrication-Repairs
Today's Tip